Laboratorios BABÉ, simply essential

Conócenos · Meet us · Leer ons kennen · Conócenos · Meet us · Leer ons kennen · Conócenos · Meet us · Leer ons kennen · Conócenos · Meet us · Leer ons kennen · Conócenos · Meet us · Leer ons kennen · Conócenos · Meet us · Leer ons kennen · Conócenos · Meet us · Leer ons kennen · Conócenos · Meet us · Leer ons kennen · Conócenos · Meet us · Leer ons kennen · Conócenos · Meet us · Leer ons kennen · Conócenos · Meet us · Leer ons kennen · Conócenos · Meet us · Leer ons kennen · Conócenos · Meet us · Leer ons kennen · Conócenos · Meet us · Leer ons kennen · Conócenos · Meet us · Leer ons kennen · Conócenos · Meet us · Leer ons kennen · Conócenos · Meet us · Leer ons kennen · Conócenos · Meet us · Leer ons kennen · Conócenos · Meet us · Leer ons kennen · Conócenos · Meet us · Leer ons kennen · Conócenos · Meet us · Leer ons kennen · Conócenos · Meet us · Leer ons kennen · Conócenos · Meet us · Leer ons kennen · Conócenos · Meet us · Leer ons kennen · Conócenos · Meet us · Leer ons kennen · Conócenos · Meet us · Leer ons kennen · Conócenos · Meet us · Leer ons kennen · Conócenos · Meet us · Leer ons kennen · Conócenos · Meet us · Leer ons kennen · Conócenos · Meet us · Leer ons kennen · Conócenos · Meet us · Leer ons kennen · Conócenos · Meet us · Leer ons kennen
Conócenos · Meet us · Leer ons kennen · Conócenos · Meet us · Leer ons kennen · Conócenos · Meet us · Leer ons kennen · Conócenos · Meet us · Leer ons kennen · Conócenos · Meet us · Leer ons kennen · Conócenos · Meet us · Leer ons kennen · Conócenos · Meet us · Leer ons kennen · Conócenos · Meet us · Leer ons kennen · Conócenos · Meet us · Leer ons kennen · Conócenos · Meet us · Leer ons kennen · Conócenos · Meet us · Leer ons kennen · Conócenos · Meet us · Leer ons kennen · Conócenos · Meet us · Leer ons kennen · Conócenos · Meet us · Leer ons kennen · Conócenos · Meet us · Leer ons kennen · Conócenos · Meet us · Leer ons kennen · Conócenos · Meet us · Leer ons kennen · Conócenos · Meet us · Leer ons kennen · Conócenos · Meet us · Leer ons kennen · Conócenos · Meet us · Leer ons kennen · Conócenos · Meet us · Leer ons kennen · Conócenos · Meet us · Leer ons kennen · Conócenos · Meet us · Leer ons kennen · Conócenos · Meet us · Leer ons kennen · Conócenos · Meet us · Leer ons kennen · Conócenos · Meet us · Leer ons kennen · Conócenos · Meet us · Leer ons kennen · Conócenos · Meet us · Leer ons kennen · Conócenos · Meet us · Leer ons kennen · Conócenos · Meet us · Leer ons kennen · Conócenos · Meet us · Leer ons kennen · Conócenos · Meet us · Leer ons kennen
More than 30 years taking care of the health of your skin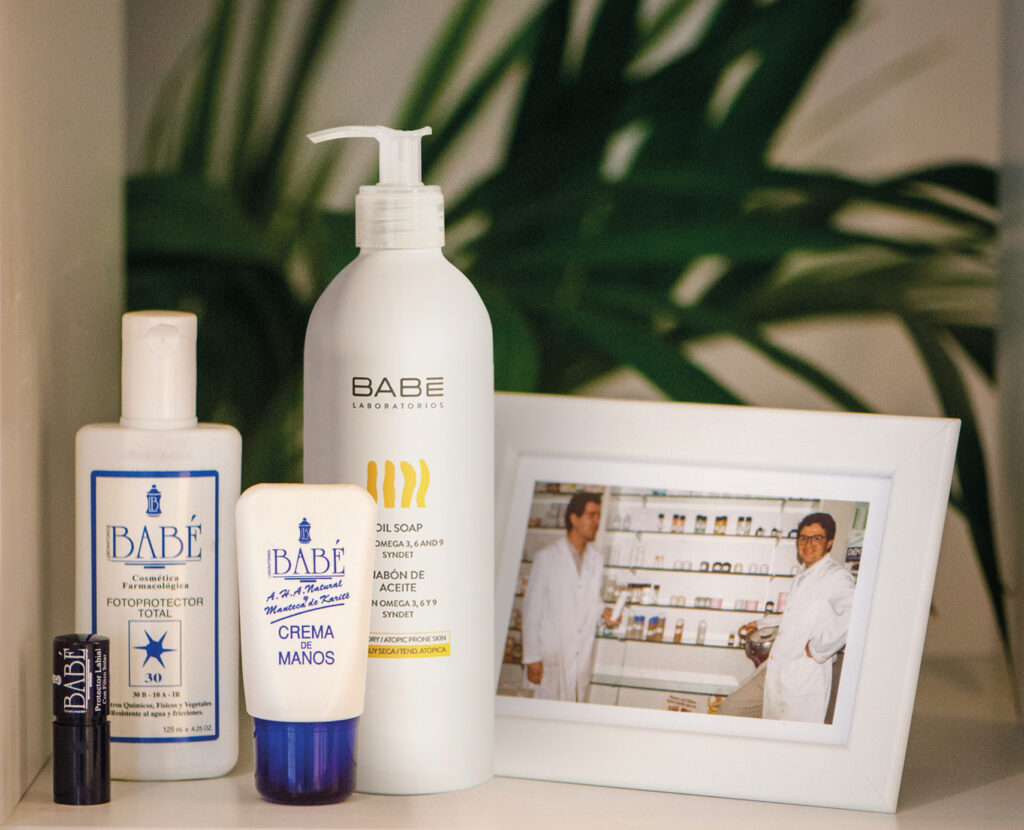 Our commitment to the pharmaceutical sector is linked to our origins. A brand born from the purpose of two pharmacists who sought to offer effective solutions to real skin problems.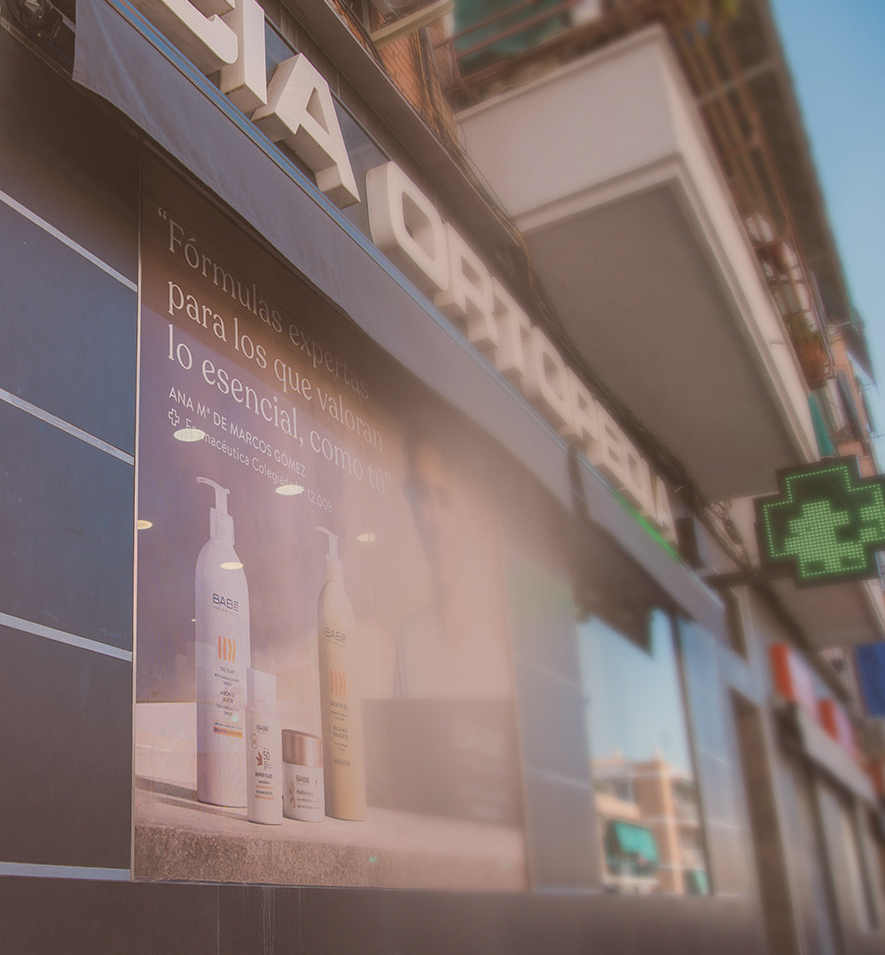 2022
Under the claim "Simply Essential", Laboratorios BABÉ claims its brand identity through a powerful campaign where the ambassadors are real pharmacists.
2021
With innovation always present in the brand's day-to-day, BABÉ expands its photoprotection line with Super Fluid: facial sunscreen with a super fluid texture that adapt to the needs of each person's skin.
BABÉ manages to satisfy the urgent demand for hydroalcoholic gel by launching Hidrogel Dermaseptic, the best-selling hydrogel in Spanish pharmacies during 2020, in the midst of a pandemic.
2018
The group already has one of the production units of cosmetics with the highest capacity and technology in Europe.
BABÉ continues its expansion and after consolidating itself in countries in Latin America and Europe and the Middle East, lands in China, which becomes the first distributor in the Asian continent.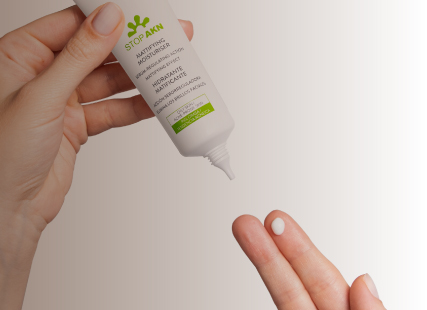 2008
BABÉ establishes itself in the dermocosmetic sector with effective pharmaceutically demanding products. In 2008, the specific line for the care of oily or acne-prone skin was born: Stop AKN.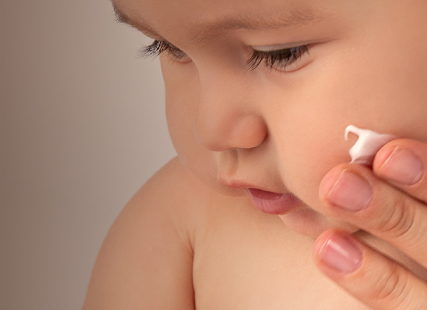 2007
In 2007, Laboratorios BABÉ launched one of the lines that will become one of the brand's commitments most appreciated by consumers every day: the line of pediatric products for babies and children.
After landing in Latin America, the expansion of BABÉ begins in Europe with new partners in the Baltic countries, Hungary and Greece.
2003
BABÉ crosses the pond to break into the Latin American international market. Also in 2003, the product that will become the brand's icon and best seller is presented: Oil Soap.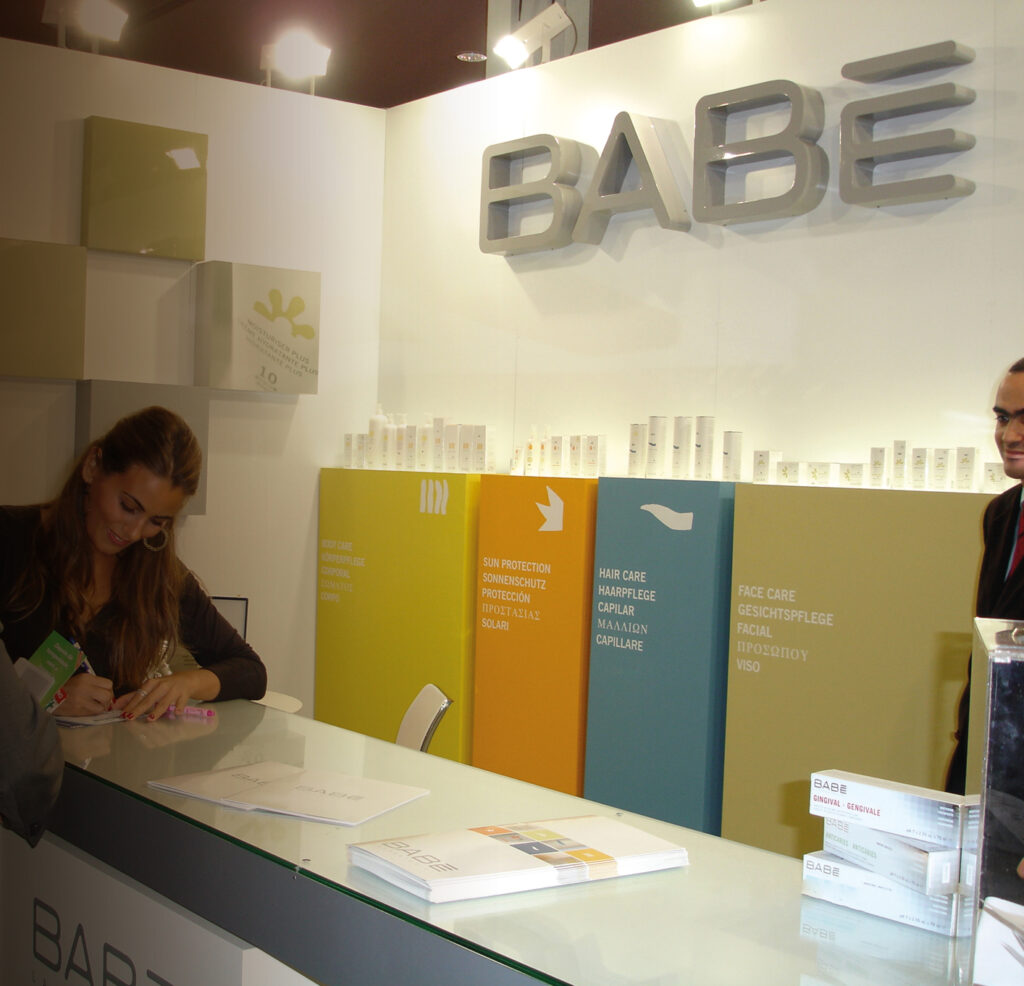 1999
BABÉ continues to grow and its products continue to conquer distribution points to reach more people. The first international opening was in 1999 in Portugal, a country in which the brand is still highly recognized and appreciated.
1998
BABÉ products are beginning to be better known and become essential in many people's daily lives. That is why, after eight years since its creation, in 1998, BABÉ launches its new corporate brand identity.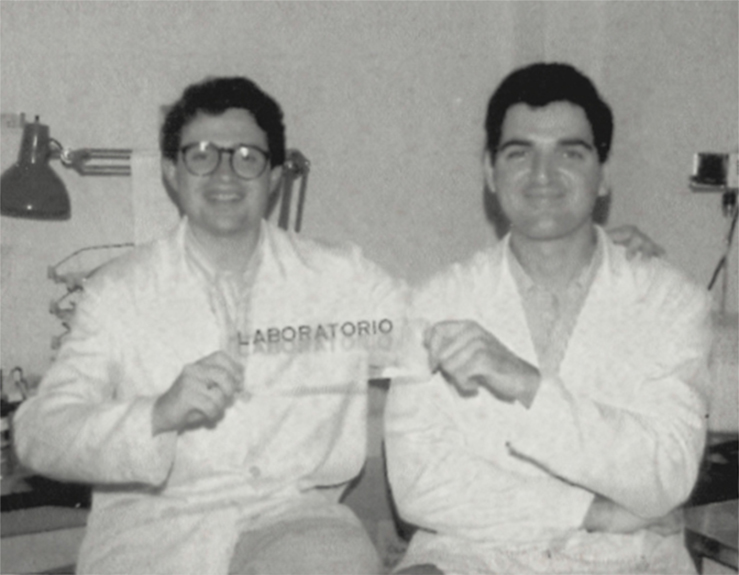 1990
Laboratorios BABÉ was born in the back room of a pharmacy in Valencia, from the purpose of two pharmacists, Vicente Ruiz and Romualdo Bertomeu, who more than 30 years ago decided to create a high-quality dermo-cosmetic brand with pharmaceutical requirements.
+NFODERM
At Laboratorios BABÉ we are committed to bringing high-quality dermo-cosmetics and pharmaceutical requirements to the whole of society. To do this, we have the +NFODERM Club, a wide network of pharmacies that are experts in dermocosmetics that can advise you on the best solution for your skin.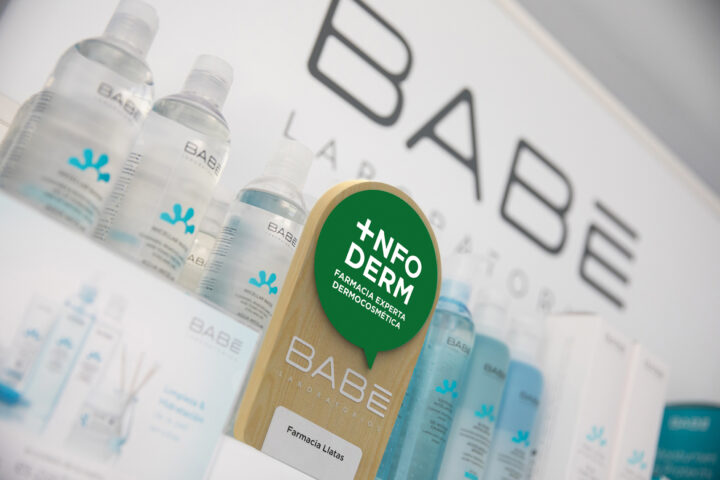 I + D + I
The pharmaceutical requirement behind each and every one of the Laboratorios BABÉ products is, without a doubt, our best value proposition. The objective of our products is none other than to provide a solution to the needs of anyone's skin. For this reason, innovation is present in each and every one of our processes thanks to our own highly qualified R&D department.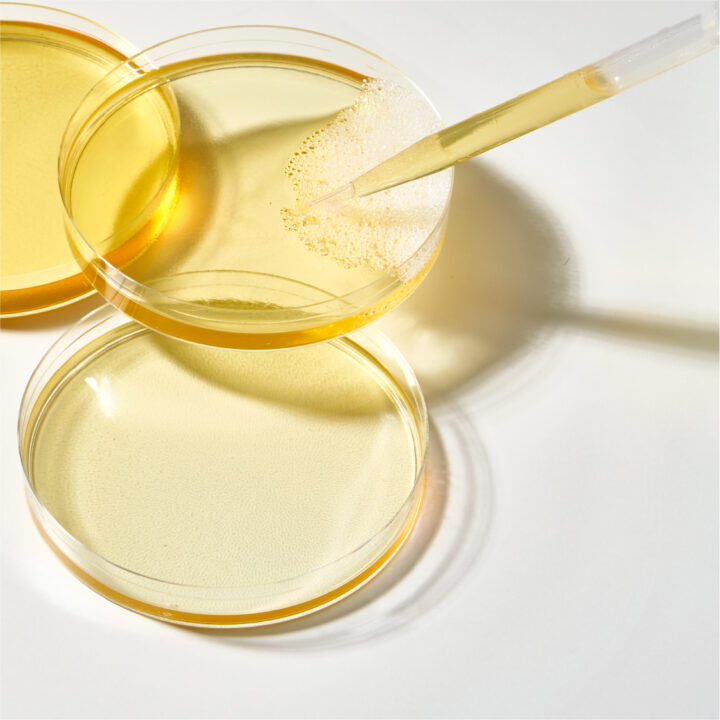 International presence
Babé is present internationally, reaching up to 55 countries, adapting its strategies to each market and continent. Leading brand in Eastern Europe.
Europa
Africa
Latin America
Asia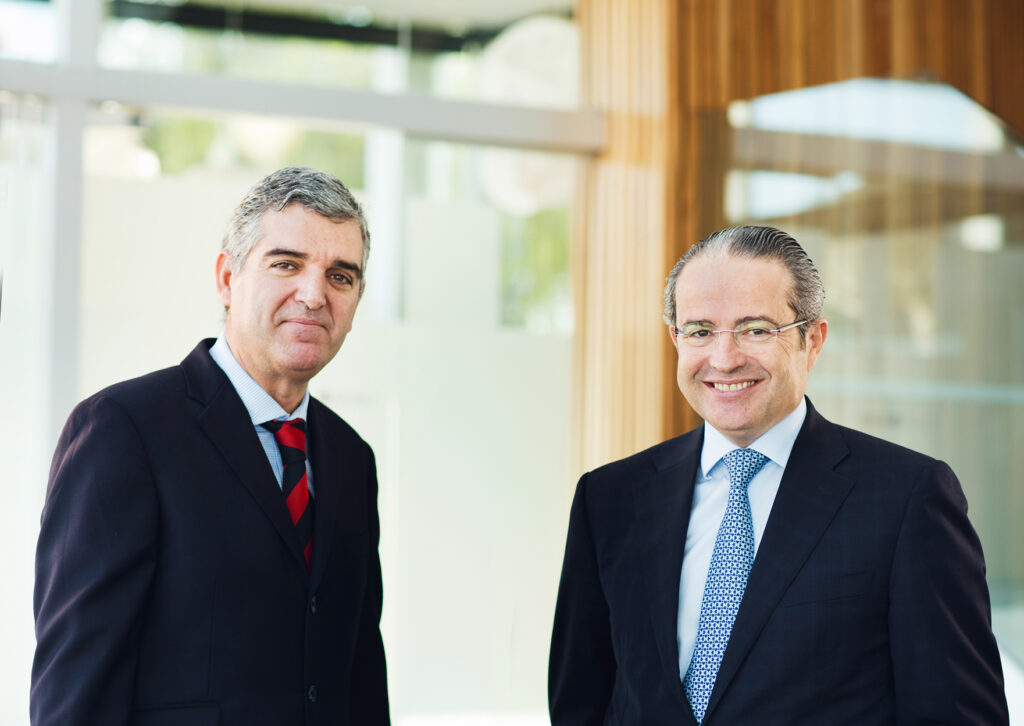 Our commitment
"We believe in BABÉ because we remain committed to the health and well-being of the skin of the whole family and because we know that it is possible to create safe, effective and accessible dermocosmetics for all people."